Last month was all about hunting and scavenging for antique frames. My motto: The more, the better. And where to buy the most beautiful bronze/silver Victorian-esque photo frames? Italy of course!
Rome is filled with second hand- and antique fleamarkets. The Borghetto Flaminio antique market was one of my absolute favorites. Stands filled with exclusive sheer/lace clothing from the 20s/30s, artwork from designers & jewellery makers and cute old couples selling some of their stuff (excuse me: treasures!) to get some extra money. I stumbled upon some precious frames, full of dainty details. I bought all of the frames that I could find and gave them a big 'thank you' in my best Italian (the look on that cute old ladies' face was all worth it).
Frames, spending all of their long years in the homes of the sweetest Italian people, were now on their way to Amsterdam. As soon as I got home I used all of them combined with my photography, and this is how they've eventually turned out: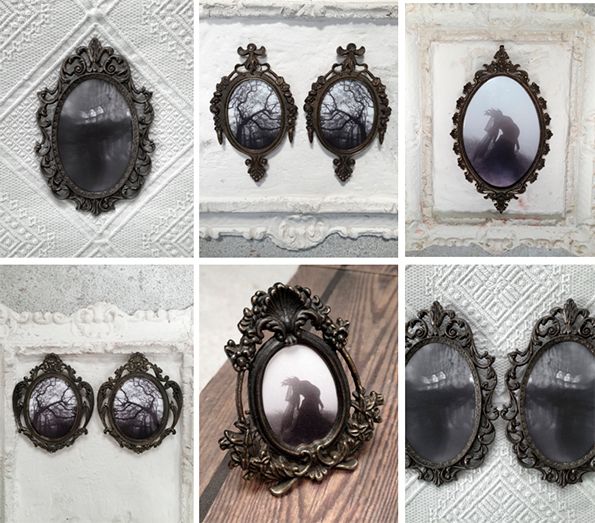 Some of these are still available in my
Etsy Shop
(the "Enter the Forest" prints as shown above are already sold) and some others are still in the making, so keep an eye on it. There will be a lót more coming online soon! ♥
Now it's time to spend my night preparing myself for tomorrow, a day filled with hard labour and sewing. Never thought sewing can be that much fun. (Here's a sneek peak of a
DIY Full Moon top
I made last week). Can't wait to show you some of the clothes that are almost finished. Sneek peak photos will be posted very soon..